---
Authentic Italian Ingredients Online
Benvenuti a Gusto Grocery! Shop the widest selection of quality groceries and Italian imported food for delivery to your door.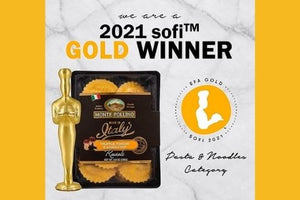 Award-Winning Ravioli
Monte Pollino's award-winning Truffle, Porcini, & Asiago DOP Fresh Ravioli makes for a memorable meal, fast.
a WEEKNIGHT MEAL winner
Joy in a Jar: Nocciolata
Organic chocolate hazlenut spread from Asiago, Italy available in traditional and vegan varieties.
NUTELLA, BUT BETTER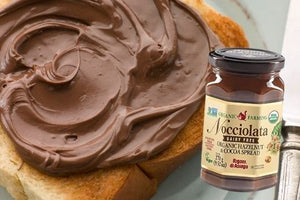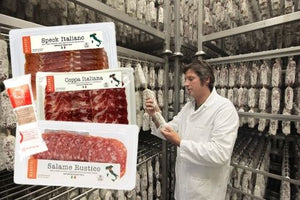 Shop Premium Imported Deli Meats
Visit our online Italian deli to get whole and pre-sliced salumi, smoked speck, and aged prosciutto for delivered.
VISIT THE DELI
---
Visit the Italian Olive Oil Shop
---
Created from the Love of Food
Gusto Grocery was born from the love of our Italian culture and food. Our mission is bring the best foods that Italy has to offer to you, through a convenient online shopping experience that satisfies your hunger for authentic Italian ingredients and premium imported groceries. Buon Appetito!
---
Bestsellers: Products Our Customers LOVE
Italian Food Gift Baskets
Send gift baskets filled with Italian treats for any occasion! From truffle lovers to snack fans, find a food gift basket online for every taste.
SHOP GIFT BASKETS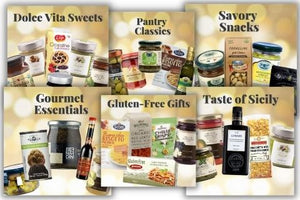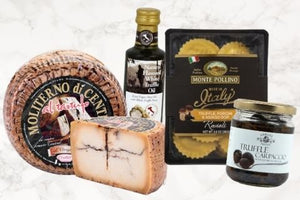 Gourmet Truffle Treasures
Shop whole preserved truffles and premium Italian truffle cheeses, fresh ravioli and more for delivery to your door!
SHOP TRUFFLE PRODUCTS
Sicilian Essentials
Shop essential ingredients from the island of Sicilia! Explore regional foods like blood orange jam, Pesto Trapanese, Castelvetrano olives and more.
SHOP SICLIAN SELECTIONS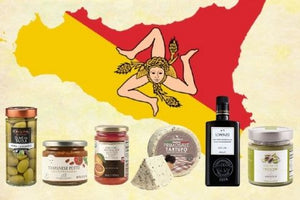 Gusto Grocery Customer Reviews